Bring Your Own Learning Device
Learn about student learning devices and our BYOD program.
Student Learning Devices
We use flexible, innovative and creative teaching practices, which cater for students' differing learning styles and needs. As such, we view technology as an essential tool to assist learning in all areas.
Students are exposed to different technology platforms through the use of Apple laptops, iPads, Apple TVs and Chromebooks. The school provides iPads or Chromebooks for the use of Kindergarten to Year 4 students, while our older students are able to participate in a BYOD program.
Student Learning Devices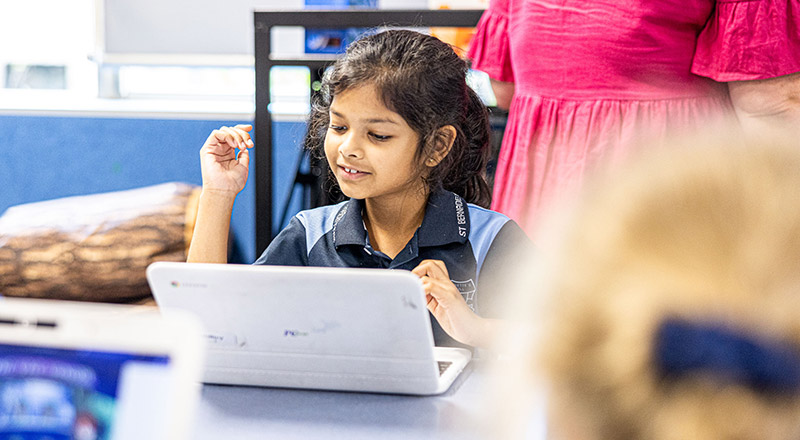 Stage 3 BYOD Program
Our Stage 3 Bring Your Own Device policy allows our senior students to use the latest technological tools to enhance their learning. Using a consistent learning device between home and school helps prepare students for device use at secondary school.
For all the relevant policies, device requirements and links to discounted purchase options, please visit our BYOD portal.
Stage 3 BYOD Program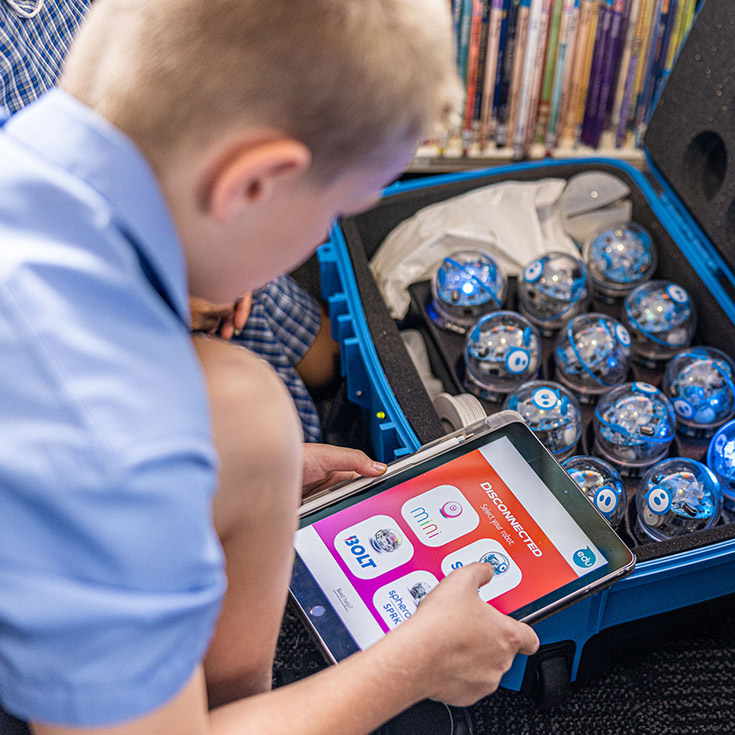 More About Learning at St Bernadette's
Discover Catholic education! Learn about the amazing opportunities our school creates for students on their primary school journey.
St Bernadette's students are encouraged to learn more than just the fundamentals. We engage our students in a wide array of co-curricular activities. We help every child shine!