Our Story
St Bernadette's Primary Castle Hill provides a strong foundation for educational success for students K-6 in a nurturing, modern and faith-filled environment. Our vision is to give students the room they need to grow in mind, heart and spirit as we cater for the needs and natural ability of all students in a meaningful and realistic way.
Our school is a welcoming, safe and innovative learning community for local students and their families. Enrolling at St Bernadette's is a chance for your family to be part of our story too! More...
Principal's Welcome
Our highly skilled teachers and well-equipped facilities, provide children with relevant and challenging learning opportunities that enable them to learn and solve problems in a variety of ways. More...
Enrolling Now
We warmly welcome new families to join our school community. Enquiries and enrolment applications for all grades are welcome any time of the year, although the main enrolment period is between March and May in the year before your child will start at our school.
Our Story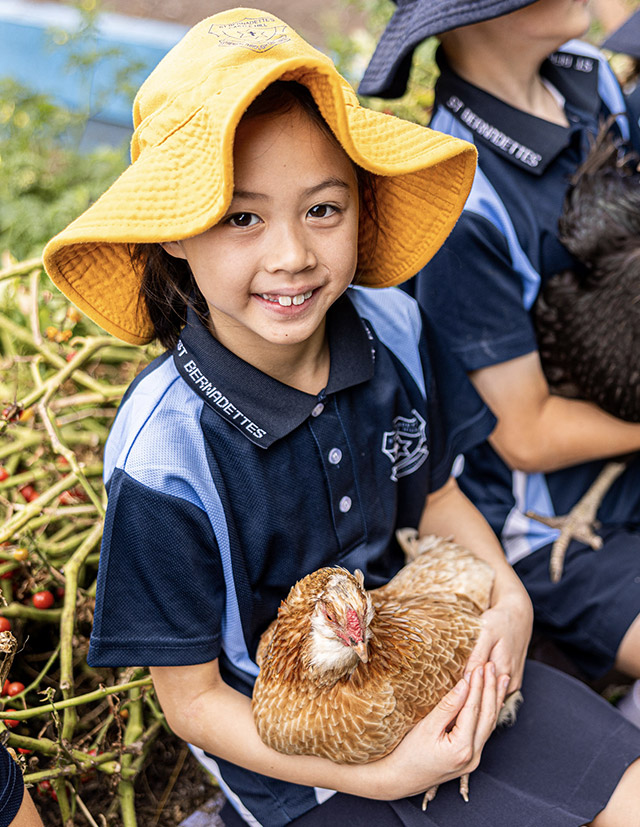 Virtual School Tour
Our virtual tour is a great way to see our school's learning spaces and facilities at your convenience.
Virtual School Tour