St Bernadette's donate computers to Parramatta YCW
23 May 2018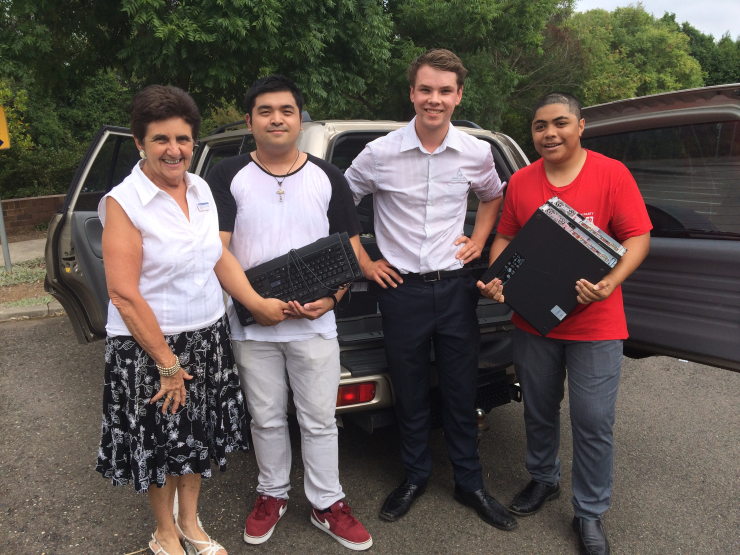 From left to right: St Bernadette's Secretary Frances Murphy, YCW Rafael Tordilla, Liam Culican and YCW Fono Taefu.
In March 2016 St Bernadette's Primary, Castle Hill donated 45 IBM/Lenovo laptops and computers, along with monitors, keyboards and mice to the Parramatta Young Christian Workers (YCW) organisation.
Catholic Education's ICT Trainee Liam Culican said he was inspired to participate after reading an article in a previous edition of Catholic Outlook calling on parishes, schools and organisations to donate older or unwanted computers and laptops for re-use.

'After reading the article we promptly got in touch,' Liam said. 'Hopefully an article like this will encourage more schools to join in, as I know there would be many schools in our situation.'

Every Saturday, young volunteers gather at 25 Union Street, Granville, the Parramatta YCW House to refurbish refurbishing old computers.

Refurbished computers are donated to young people in the local community and to East Timor, where 60% of the population is under 25 years of age.
From Facebook
30 Sep 2022

The Family Fun Night Raffle!! Click the link below for tickets: https://rafflelink.com.au/ffnraffle2022 Family Fun Night - Friday 14th October