It's time to celebrate our Catholic schools
23 May 2018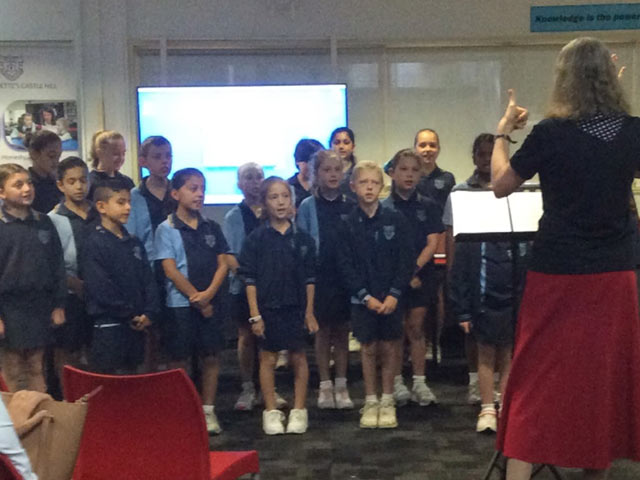 At St Bernadette's, we entertained visitors during our open day for Kindergarten Enrolments
Catholic Schools Week was celebrated in the Diocese of Parramatta with schools opening up their doors and demonstrating to their local communities how they teach in their amazing learning spaces and embrace a sense of community.
Throughout the week schools hosted a variety of activities including open days and evenings, open classrooms, in-school liturgies and fundraising events to highlight the great things, which take place in Catholic schools every day.
At St Bernadette's, Catholic Schools Week began with a liturgy in the church which was a great opportunity for people to meet their newly appointed Priest Father Shinto, this was followed by an open day for new Kindergarten Enrolments on Tuesday and Friday capped off the week with open classrooms and visitors invited to engage in a Transforming Learning activity.
Enrolments are now open. Simply contact your local Catholic school for further information.
From Facebook
30 Sep 2022

The Family Fun Night Raffle!! Click the link below for tickets: https://rafflelink.com.au/ffnraffle2022 Family Fun Night - Friday 14th October